WatchmakingBooks.com - your source for difficult to find books on watch repair
Welcome to our eBay customers! Same great products, FASTER checkout and delivery!
Read eBay feedback to see how 100% satisfied our customers have been
HUGE selection of both physical and electronic books.

The largest collection of watch repair courses assembled anywhere!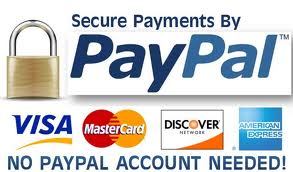 We take credit cards.... PayPal account not required to pay via Credit Card (but PayPal is the payment processor so that we don't need your card number)
JAN 2015 Update
On Jan 17, 2016, the USPS has raised their shipping rates a couple of weeks ago this month. The average increase was 9.5% !
I am in the process of updating all of the shipping amounts for each item. IT will take a little time. If you buy an item with an incorrect shipping amount, I will tell you the difference. Of course since the increases are in terms of percentages, it is the International shipping that was hit the hardest.
Rate Increase Highlights
The average shipping price rises 9.5% from $5.02 to $5.50.




Priority Mail rises an average of 9.8%.




Priority Mail Express rises an average of 15.6%.




The USPS discontinues Priority Mail Express Flat Rate boxes.




First-Class Package Service rises an average of 12.8%. But there is good news after January 17: The maximum weight for First-Class Package increases from 12.99 oz to 15.99 oz. Also, the rate for First-Class Packages under 8 oz. is a flat $2.60, which simplifies lightweight package pricing.




Standard Post is now called Retail Ground, with an average increase of 10%.



You can read more about them at this address - Summary of Rate Increases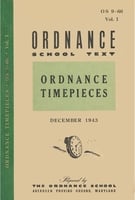 Get the
complete course
to learn watch repair from home using a proven structured method.
We're now on GOOGLE BOOKS!
If you prefer to shop and pay through Google, you have that option on a few eBooks currently with more being added.

More AMERICAN material than anywhere else!
Popular well-known reference books
We fill both Domestic and International orders
New to watch repair? Then you've found the right place to start!
Find a list of starter tools and tips to get going here.